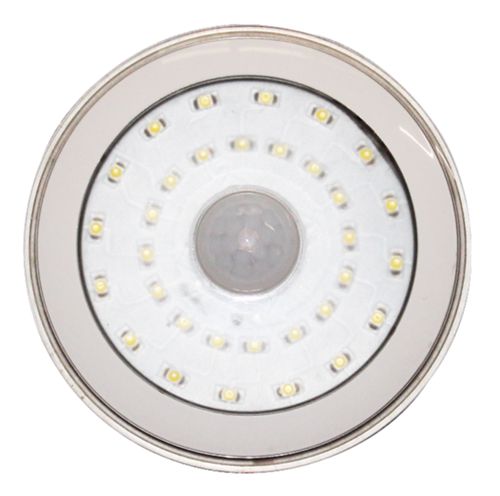 PIR LED Corridor Light
2018/8/18 18:18:27
Brand

LED Indoor Lighting

Model

PIR LED corridor light,

PIR corridor light
Introduction
Function Description:
It works if cars (people) enter into its detectable range. It saves the energy and ensures the safety. For example.
1. No cars (people): It glimmers 20% of full brightness when no car or people passes in or out. Not only meet the requirement of security monitoring lighting, but also save electricity in maximum limit which is 80% energy saving.
2. With cars (people): It fully lights when cars or people go through within its detectable range, the power changes to 100% full brightness which is very bright. The infrared LED corridor light will keep lighting if there are cars (people) activity in its inductive zone.
3. After cars or people leave: it turns to dormant state again after 40s ( can be adjustable), the power changes to 20% of full brightness again.
Features:
1. Strong stability and high sensitivity.
2. Easy to install on Ceiling T Bar.
3. High efficiency and uniformity of light emission.
4. Good thermal dissipation design.
5. Cool beam avoids heat degeneration.
6. Energy saving and Environment Friendly.
7. Long operation life.(>40,000 hours), Warranty: 3 years.
SPEC:
Model No.

Power

Product Size
(mm)

Input
Voltage

Luminous

CCT

CRI

JS-DL2W-05-IR

2W

100*40mm

AC85-264V

170Lm

2800-6500K

>80

JS-DL3W-05-IR

3W

100*40mm

AC85-264V

250Lm

2800-6500K

>80

JS-DL5W-05-IR

5W

100*40mm

AC85-264V

450Lm

2800-6500K

>80
Applications:
PIR LED corridor light are designed for aisle, stairs, garage, hallway, toilet, balcony, kitchen, warehouse, elevator, children's room, utility room automatically open and closed spaces.
More Products