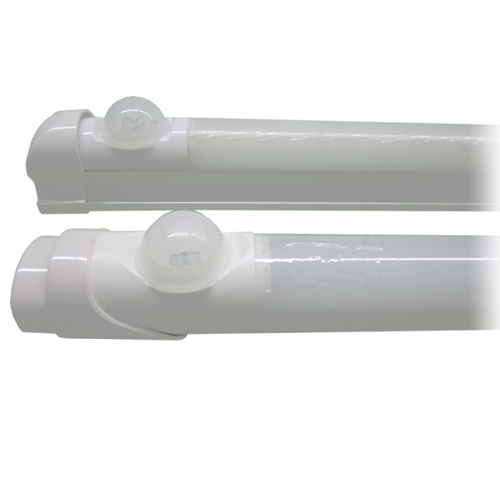 PIR LED Tube Light
2018/8/18 18:15:06
Brand

LED Indoor Lighting

Model

PIR LED Tube Light, PIR Tube Light, PIR Light, PIR Lamp, PIR LED Light
Introduction
Function Description:
It works if people enter into its detectable range. It saves the energy and ensures the safety. Let¡¯s take 1200mm infrared LED tube for example.
1. No cars (people): Using PIR sensor to control VOLUN LED motion sensor LED tube, everyone with intelligent control. It glimmers 4-6W whenno car or people passes in or out. Not only meet the requirement of security monitoring lighting, but also save electricity in maximum limit which is 90% energy saving.
2. With cars (people): It fully lights when cars or people go through within its detectable range, the power changes to 18W which is very bright.
The motion sensor LED tube will keep lighting if there are cars (people) activity in its inductive zone.
3. After cars or people leaving: it turns to dormant state again after 40-90s, the power changes to 4-6W again.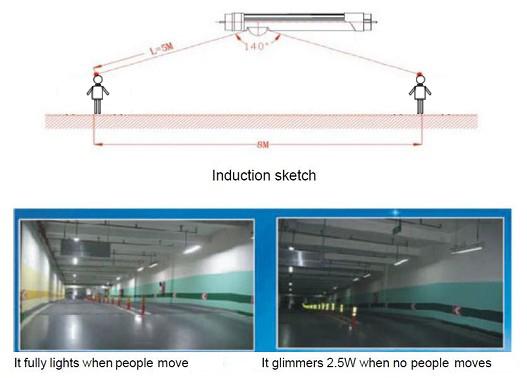 Attention:
PIR sensor tube light can only be inducted by people. At the same time the PIR inductor must be outside. If there is barrier between the people and the sensor, the PIR sensor cannot receive the induction signal.
Features:
1. Energy saving and emission reduction
2. The green environmental protection, do not contain harmful material mercury
3. Basic no infrared, ultraviolet radiation
4. Security structure, vibrate resistance
5. Operation response speed, no stroboscopic
6. Infrared intelligent inductive, more convenient
7. Long operation life.(>40,000 hours), Warranty: 3 years.
SPEC:
Model No.

Power

Product Size
(mm)

Input
Voltage

Luminous

CCT

CRI

JS-T80609W-IR

9W

¡é26*600mm

AC85-264V

800Lm

2800-6500K

>80

JS-T81212W-IR

12W

¡é26*1200mm

AC85-264V

1100Lm

2800-6500K

>80

JS-T81218W-IR

18W

¡é26*1200mm

AC85-264V

1600Lm

2800-6500K

>80

JS-T81524W-IR

24W

¡é26*1500mm

AC85-264V

2150Lm

2800-6500K

>80
Applications:
PIR LED tube lights are designed for commercial complex, garage, warehouse, schools, hospital, corridor, utility room automatically open and closed spaces
More Products