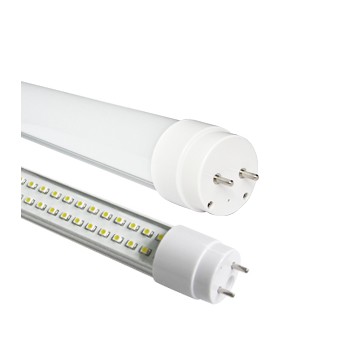 LED Tube Light
2018/8/18 18:14:37
Brand

LED Indoor Lighting

Model

LED Tube Light, Tube Light, LED Tube, LED Light, LED Lamp
Introduction
Features:

1. Isolated driver, one side powered, Surely safe LED Tube.
2. High quality SMD(3528/2835/3014/2323) LED and heat sink.

3. Durable structure &stable performance.
4.Compatible with inductive and magnetic ballast perfectly.
5. Extremely low maintenance (safety & cost aspect).
6.
Responsible warranty: 3years;
7.
Being reduced 40% heat dissipation, compared with normal fluorescent lamp
SPEC:
Model No.

Power

Product Size
(mm)

Input
Voltage

Luminous

CCT

CRI

JS-T8-0.6M-10W

10W

¡é26*600mm

AC85-264V

900lm

2800-6500K

>80

JS-T8-0.9M-14W

14W

¡é26*900mm

AC85-264V

1200lm

2800-6500K

>80

JS-T8-1.2M-18W

18W

¡é26*1200mm

AC85-264V

1600lm

2800-6500K

>80

JS-T8-1.5M-22W

22W

¡é26*1500mm

AC85-264V

2100lm

2800-6500K

>80
Application:
Schools, Universities, Colleges, Shops, Underground Car Parks, Nursing Homes, Hospitals, Warehouses, Offices, Meeting Rooms, Hotels, Corridors, Factories
Caution:
1.LED tube and its all fittings cannot withstand any mechanical pressure.
2.Any question about the installation of our LED tubes, please ask for professional guide.
3.If the aluminum pipe is damaged or deformed, please stop using the LED tube to avoid dangers.
4.Before installation, please switch off the electricity, and ensure to install our led tube normally.
5.Please install or place the LED tubes to avoid sunlight and high temperature.

6.It is only used indoors.
More Products