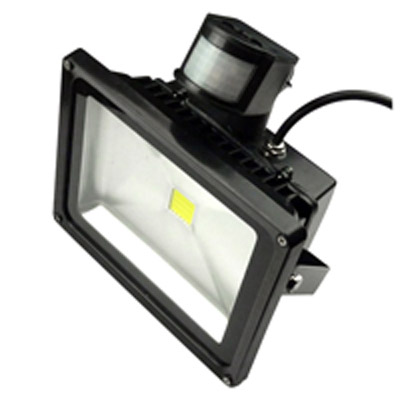 PIR LED flood light
2015/10/12 16:20:20
Brand

LED Outdoor Lighting

Model

PIR light, PIR led light, PIR lamp, PIR flood light, RIR led flood light
Introduction
Features:
1.The sensor adopts pyroelectric infrared technology, integrated with PIR sensor module, light induction sensor module and time delay switch module. The IC chip is industrial class, with high load capacity and disturbance resistance capacity;
2.It switches on automatically when people enter and switches off with time delay after people leave, energy saving, convenient and environment friendly;
3.It can identify bright day night and the environment lux can be freely set;
4.Detection distance is adjustable according to various application area;
5.Lighting time is adjustable.
SPEC:
Model

Power

LED brand

Input voltage

Ra

CCT

Luminous

Beam angle

Size

JS-FL10WPIR01

10W

epistar COB

AC85-265V

¨R70

3000K/4000K/6000K

80LM/w

120¡ã

115*130*82mm

JS-FL20WPIR01

20W

180*157*100mm

JS-FL30WPIR01

30W

225*197*122mm

JS-FL50WPIR01

50W

288*235*132mm
Efficiency of Power supply:>85%
LED lamp efficiency: >91%
Waterproof Grade: IP65
Lifespan of LED Flood lamp : 50,000 hours
Application environment temperature LED Flood lamp: -30¡æ¡«+45¡æ
Junction Temperature: <80¡æ
Applications:
PIR LED flood lights are applied in parking, garage, corridor, balcony, kitchen, toilet, warehouse, elevator, children¡¯s room, the hotel hallway, utility room automatically open and closed spaces.
More Products